About Us
Liquor Drop Alcohol Delivery is your best choice if you want the best Spirits, Alcohols, Red Wine, Beers, White Wine and other Liquors. We are located at 202 Rundle Street Adelaide SA and we are available for delivery and pickup. For our Spirits/Alcoholic menu, we have Absolute Vodka, Southern Comfort, Jack Daniels, Wild Turkey, Jim Beam, St. Agnes, Canadian Club, Bacardi Rum and Bundaberg Rum. We have our Sparkling Wine, which includes Bleasdale Sparkling Shiraz, Bird in Hand, Pizzini Prosecco and Woodstock Twiggy Blanc De Blancs. For our Beers Kiders, we have Singha, Chang, Corona-Mexico, Heineken-Holland, Becks-Germany, James Squire Golden Ale, Strongbow Pears and many more. Please click on our Order Online button to avail of our delivery and pickup services.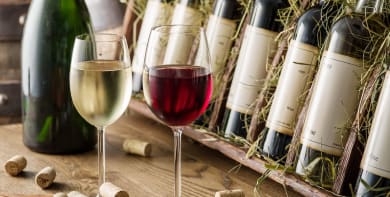 Contact Us
Find Us
111 The Boulevard, Parafield Gardens, 5107
Opening Hours
Tuesday
9:00 AM - 9:00 PM
Wednesday
9:00 AM - 9:00 PM
Thursday
9:00 AM - 9:00 PM
Saturday
9:00 AM - 9:00 PM
Please note, delivery times may vary.
We deliver to
5000 Adelaide, 5006 North Adelaide, 5007 Bowden, 5007 Brompton, 5007 Hindmarsh, 5007 Welland, 5007 West Hindmarsh, 5008 Croydon, 5008 Croydon Park, 5008 Devon Park, 5008 Dudley Park, 5008 Renown Park, 5008 Ridleyton, 5008 West Croydon, 5009 Allenby Gardens, 5009 Beverley, 5009 Kilkenny, 5010 Angle Park, 5010 Ferryden Park, 5010 Regency Park, 5011 Woodville West, 5012 Athol Park, 5012 Mansfield Park, 5013 Gillman, 5013 Ottoway, 5013 Pennington, 5013 Rosewater, 5013 Wingfield, 5014 Albert Park, 5014 Alberton, 5014 Cheltenham, 5014 Hendon, 5014 Queenstown, 5014 Royal Park, 5015 Birkenhead, 5015 Ethelton, 5015 Glanville, 5016 Peterhead, 5019 Exeter, 5019 Semaphore, 5019 Semaphore Park, 5019 Semaphore South, 5020 West Lakes Shore, 5021 West Lakes, 5022 Grange, 5022 Henley Beach, 5022 Henley Beach South, 5022 Tennyson, 5023 Findon, 5023 Seaton, 5024 Fulham, 5024 West Beach, 5025 Flinders Park, 5025 Kidman Park, 5031 Mile End, 5031 Mile End South, 5031 Thebarton, 5031 Torrensville, 5032 Brooklyn Park, 5032 Lockleys, 5032 Underdale, 5033 Cowandilla, 5033 Marleston, 5033 Richmond, 5033 West Richmond, 5034 Clarence Park, 5034 Goodwood, 5034 Kings Park, 5034 Millswood, 5034 Wayville, 5035 Ashford, 5035 Black Forest, 5035 Everard Park, 5035 Forestville, 5035 Keswick, 5035 Keswick Terminal, 5037 Glandore, 5037 Kurralta Park, 5037 Netley, 5037 North Plympton, 5039 Clarence Gardens, 5061 Malvern, 5061 Unley, 5061 Unley Park, 5063 Eastwood, 5063 Frewville, 5063 Fullarton, 5063 Parkside, 5064 Glenunga, 5065 Dulwich, 5065 Glenside, 5065 Toorak Gardens, 5065 Tusmore, 5066 Burnside, 5066 Erindale, 5066 Hazelwood Park, 5067 Beulah Park, 5067 Kent Town, 5067 Norwood, 5068 Heathpool, 5068 Kensington, 5068 Kensington Gardens, 5068 Kensington Park, 5068 Leabrook, 5068 Marryatville, 5068 St Morris, 5068 Trinity Gardens, 5069 College Park, 5069 Evandale, 5069 Hackney, 5069 Maylands, 5069 St Peters, 5069 Stepney, 5070 Felixstow, 5070 Firle, 5070 Glynde, 5070 Joslin, 5070 Marden, 5070 Payneham, 5070 Payneham South, 5070 Royston Park, 5072 Magill, 5072 Rosslyn Park, 5073 Hectorville, 5073 Rostrevor, 5073 Tranmere, 5074 Campbelltown, 5074 Newton, 5075 Dernancourt, 5075 Paradise, 5081 Collinswood, 5081 Gilberton, 5081 Medindie, 5081 Medindie Gardens, 5081 Vale Park, 5081 Walkerville, 5082 Ovingham, 5082 Prospect, 5082 Thorngate, 5083 Broadview, 5083 Nailsworth, 5083 Sefton Park, 5084 Blair Athol, 5084 Kilburn, 5085 Clearview, 5085 Enfield, 5085 Northfield, 5085 Northgate, 5086 Gilles Plains, 5086 Greenacres, 5086 Hampstead Gardens, 5086 Hillcrest, 5086 Manningham, 5086 Oakden, 5087 Klemzig, 5087 Windsor Gardens, 5088 Holden Hill, 5092 Modbury North, 5093 Para Vista, 5093 Valley View, 5094 Cavan, 5094 Dry Creek, 5094 Gepps Cross, 5095 Mawson Lakes, 5095 Pooraka, 5096 Para Hills, 5096 Para Hills West, 5107 Green Fields, 5107 Parafield Gardens, 5950 Adelaide Airport